As a newly employed engineer at Data Respons you will be part of a pioneering academic environment that further develops embedded specialists.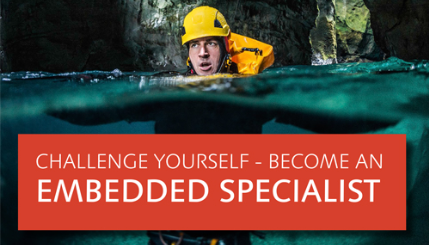 CHALLENGE YOURSELF
– BECOME AN EMBEDDED SPECIALIST!
As a promising development engineer in Data Respons you get the opportunity
to add weight to your career by working hands on in exciting and challenging projects
for clients within the oil and gas sector, telecommunications, defense, medical,
maritime and other industries. Your path towards becoming an experienced specialist
starts from day one and our highly skilled R&D teams will share their technological
knowledge and will embrace you in their dynamic and academic environment.

RESPONSIBILITY 
Helping colleagues,
getting involved,
showing enthusiasm
and being loyal
PERFORM 
Having an underlying will to
succeed in everything we
do. Desire to acquire new
knowledge and exploring new
ways to achieve our aim to be
the best at what we do.
BEING GENEROUS
Open-minded, inclusive and
learning-based attitude and
culture.
HAVING FUN
Crazy, non-standard ideas
are valued. A good laugh and
a sense of humour bring energy.
THIS IS DATA RESPONS
Data Respons is a full-service, independent technology company and a leading player in the embedded solutions market. At Data Respons we believe a smarter solution starts from inside. We provide products, R&D services and embedded solutions at all levels of complexity to different customers in a wide range of market segments.