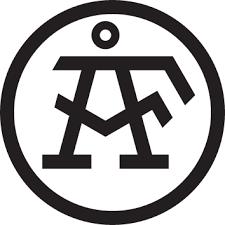 Job title: Consultant ÅF Embedded Systems
Contract type: Tillsvidare
Percentage: 100%
Location: Göteborg
Employer: ÅF Consult
Closing date: 08-09-2017
Consultant ÅF Embedded Systems
ÅF is an engineering and consulting company for the energy, industrial and infrastructure markets, creating progress for our clients since 1895. By connecting technologies we provide profitable, innovative and sustainable solutions to shape the future and improve people's lives. Building on our strong base in Europe, our business and clients are found all over the world.
About the job:
Do you want to work with one of Sweden's most popular employers? At our office in Gothenburg, we are looking for you who have at least 3 year of experience from embedded systems and are passionate about working with both hardware and low-level programming.

Our projects are both research-oriented and sharp development projects, which are located partly at our offices and / or on site at our customers in the Gothenburg region. ÅF combines advanced engineering expertise, renewal and state-of-the-art technology with many years of tradition and anchoring in Swedish industry. Through our broad knowledge, we get the benefit of participating in research projects and being a resource in a number of future-oriented assignments in the most diverse areas for both large and small businesses. It can range from the development of mobile telephony to autonomous vehicles.

Who are you?
Knowledge / experience in one of the following areas:
- Technical background in the form of a master's degree or equivalent technical education.
- Experience in embedded systems and hardware design.
- Programming C / C ++
- English in speech and writing

As a person, you are quality conscious and analytical. You work in a structured way and have the ability to drive your work forward. We would like to see you have previous experience from the consultancy role, but there is no requirement. If you have the right personality and attitude, we can offer exciting and challenging challenges in an attractive environment that will grow both you and our customers.

We offer:
We are looking for someone who wants to be part of ÅF's success story. Are you passionate about technology development? Do you like to work together to find the best solution? Then we can offer you career opportunities in a modern workplace with challenging assignments and exciting projects all over the world.

The ÅF Group is ranked as one of Sweden's most popular employer among engineers. At ÅF you will be involved in developing innovative and sustainable solutions within infrastructure, energy and industry. We are always looking for the sharpest skills that can create a future society together with us. We hope you will learn as much from us as we will learn from you.
För frågor angående tjänsten, välkommen att kontakta:
Contact person:
Linda Hulthén Büchler (Recruitment Manager), phone: +46(0) 10 505 08 94
Om företaget
ÅF är ett ingenjörs- och konsultföretag med uppdrag inom energi, industri och infrastruktur. Sedan 1895 har vi bidragit till våra kunders utveckling och framgång. Genom att kombinera olika teknikområden och kompetenser skapar vi lönsamma, innovativa och hållbara lösningar för en bättre framtid. Vår bas är i Europa men vår verksamhet och våra kunder finns i hela världen. ÅF – Innovation by experience.