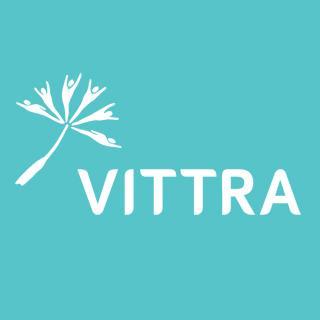 Job title: Fritidspedagog
Contract type: Tillsvidare
Percentage: 100%
Location: Järfälla
Employer: Vittraskolorna
Closing date: 2016-11-19
Behörig fritidspedagog sökes till Vittra Jakobsberg
Det är viktigt för oss
- att du ser varje enskild elevs/enskilt barns potential och utvecklingsmöjligheter
- att du har dokumenterad erfarenhet av att leda arbete i fritidshem
- förstår att samarbete mellan vuxna ger framgångsrika elever/barn
- att du är väl bekant med mål
- och riktlinjer för fritidshemmets verksamhet
I tjänsten ingår även att vara fritidsansvarig, vikarieanskaffare samt husvikarie.
Hos oss i Vittra möts du av en verksamhet med stort engagemang, hög kvalitet och massor av glädje. Du arbetar i en stimulerande och trygg miljö i nära pedagogiska relationer mellan vuxna och barn. Som pedagog får du möjlighet att delta och bedriva nytänkande och framtidstänkande kring elever och pedagogiska frågor i ett av Sveriges ledande friskoleföretag.Vill du veta mer om oss?

Om du vill veta mer om Vittra Jakobsberg kan du gå in på vår hemsida, www.vittra.se. Vi har också en film som beskriver Vittra generellt och den hittar du på www.youtube.com/vittrakanalen.

Låter detta intressant?

Du söker tjänsten genom att klicka på nedanstående länk. Vi tar ej emot ansökningar via post eller mail. Tjänsten är på 100% med sex månaders provanställning. Var vänlig ansök snarast då tjänsten kan komma att tillsättas innan ansökningstiden går ut.

Välkommen med din ansökan!
Har du några frågor angående tjänsten:
Contact person:
Rektor Shaadia Lindfors, phone: +46(0)727451108
Vittra's
International pre-schools and schools are meeting places with a positive and open atmosphere. We believe that children and teenagers with good language skills and an increased understanding of different cultures will have greater opportunities in life. Aside from how we work each day at Vittra, in our Vittra International schools you will find educators that speak both English and Swedish and where we work hard to give each child an extra international perspective. In addition to the five promises that already exist in our Vittra schools we also work with a special Vittra International sixth promise as well.