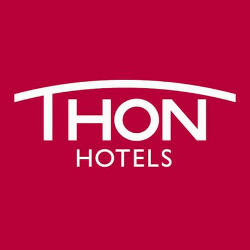 Job title: Area MICE Sales Trainee
Contract type: Internship
Percentage: 100%
Location: Bruxelles
Employer: Thon Hotel
Closing date: Asap
Area MICE Sales Trainee
Thon Hotels is one of the largest hotel chains in Brussels, with more than 1,500 hotel rooms and 46 meeting rooms in five hotels and two apart-hotels. With locations near the airport, in the city centre, on the trendy Avenue Louise and in the EU-district, we offer exquisite restaurants and walking distance to shopping areas, cultural attractions and European city life. We offer effective and modern conference locations, including small meeting rooms and large conference halls. Our properties in Brussels include Stanhope Hotel, Thon Hotel Brussels City Centre, Thon Hotel Bristol Stephanie, Thon Hotel EU, Thon Hotel Brussels Airport and Thon Residence Florence and Thon Residence Parnasse.
The Area MICE Sales Office & The MICE Hotel Planner based in Brussels represent the following hotels:
Thon Hotel Brussels City Centre
Stanhope Hotel
Thon Hotel Bristol Stephanie
Thon Hotel Brussels Airport
Thon Hotel EU

The Area MICE Sales trainee is in charge of:
- Making all the reservations regarding seminars, meetings, conferences, groups, dinners, banqueting, weddings...

- Doing all quotations following internal procedure and revenue strategy

- Making offer analysing the market, the avaibility and choosing the hotel who will be more profitable

- Cross sell all hotels of the chain

- Giving information about conference facilities of all the properties in order to up sell services

- Handling booking options, contracts, deposits, rooming list, pro forma invoice,.. all related to the event

- The trainee will prepare a complete handover with the hotel planner in regards the groups on a structured and clear way following internal procedure

- The trainee will also be in direct contact with the guest using a commercial attitude

- Participating on all sales activities (visits, call storms, conference calls,..)

- All other tasks related to the MICE department

- Cross training in other Cluster Offices

Participation in the daily meetings, optimization of revenue using up selling and cross selling in order to reach the objectives, always in a professional, positive, efficient, professional and sales manners. Being able to manage and organise the tasks of the Area MICE Office.

The trainee is part of the active life of the Area MICE Office by working different and flexible shifts.

Team spirit, good presentation, good communication and good knowledge of French, Dutch and English are essential.

We'll be happy to welcome you in a young, innovating, open minded and developing company.