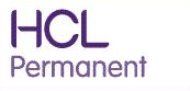 Job title: Registered Nurses
Location: Australia–Nationwide
Closing date: open
WANT TO WORK AND TRAVEL IN AUSTRALIA?
Are you a registered nurse aged 18-30 looking for something different? How about a working holiday in Australia!
Australian hospitals boast some of the best healthcare facilities in the world and provides a wealth of opportunities for you to gain experience and improve your skills.

Working holidays provide a unique experience for you to travel and work as much or as little as you like throughout Australia.
Imagine living in the cosmopolitan city of Sydney, lazing on the beach, climbing the harbour bridge, exploring the Blue Mountains, or clubbing the night away.

If that doesn't strike your fancy how about…
Melbourne, it's a vibrant city bursting with cultural delights, surf Bells Beach, shop till you drop, or visit the worlds smallest penguins on Phillip Island.

Not your thing?
Cairns in the far north can provide you with a chilled out lifestyle, access to the Daintree Rainforest, the Great Barrier Reef, or the Whitsunday Islands for diving and snorkelling that is second to none.

Still not impressed?
How about the mellow, modern metropolis of Darwin where urban meets remote. The city enjoys Al Fresco living, has the stunning Kakadu National Park in its backyard, and if that's not enough to keep you entertained there's always the annual Beer Can Regatta.

Working Holiday Visas are available to nurses, who are 18 to 30 years of age and are interested in working and travelling in Australia for up to 12 months.

Healthcare Australia is the largest nursing agency in Australia with offices nationwide, so wherever you plan on working, we will be able to find shifts for you. You have the flexibility to move around the country as much as you like picking up work as you go along, or you can base yourself in one place if that's what you prefer. The choice is yours.

We currently have vacancies in: New South Wales, Northern Territory, Queensland, Victoria, South Australia, Western Australia, Tasmania and Australian Capital Territory.
We are constantly seeking RN's across all areas including: ICU/HDU, Midwifery, Emergency, Medical, Surgical, Theatre, Recovery, Mental Health, and many more.

So if you want some fun in the sun, grab your chance to head Down Under now!
Requirements:
Must be between 18-30 years of age (visa requirement)
Eligible for registration with the Australian Nursing and Midwifery Board
Passed IELTS with a minimum score of 7 in each section
Minimum of 12 months experience in an acute clinical setting
Terms:
Excellent hourly rates of pay
Weekly payment
Online rostering system
Full support from our agency staff on hand 24 hours, 7 days a week
Work anywhere in Australia
For more information about this exciting opportunity
Contact person:
Bronwyn Lovatt, phone: 08450 063 755, email:
Click here