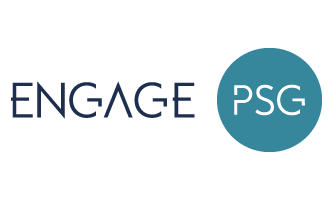 Job title: Content Manager
Contract type: Permanent
Percentage: 100%
Salary: £29k - £35k pa + corporate benefits
Location: London
Reference: 217626-CMLONDON_337321
Closing date: ASAP
Content Manager
We have all seen consumer purchasing processes revolutionised in the last decade. However businesses have been slow to replicate this with the sell and purchase of services between one another.

Our client as a result have replaced the traditional ways of working by building a unique platform to enable projects to be won based on merit by talented and capable suppliers.

Their platform has over of 50,000 service providers, which on average saves businesses 25%.

With the rapid success and growth the business has received from their cutting edge service, they are seeking a Content Manager to become part of an innovative team of three from day one and reporting to the Head of Content.
The role:
* To define content stories & themes that engage customers and drive sales
* Ensure all content is optimised for search engines
* Create original and compelling content
* Work with the Head of Content to promote the company's strategic objectives
* Develop great relationships across the business, from the technology and Sales teams, through to senior management and other stakeholders
* Actively participate in conceptual campaign and content-led brainstorming sessions
* Liaise with technology and design teams to deliver product web copy in line with design and platform improvements and developments
* Support Head of Content and wider Marketing team to create and sustain a distinct voice and personality across all content and campaigns that embodies the company ethos
* Contribute positively to the team dynamic.

The ideal candidate:
* 2+ years experience and proven ability to create content across a range of subjects and channels, preferably B2B
* An understanding of SEO and how it shapes the content production process
* Experience of monitoring and analysing trends using various applications, software and online tools e.g. Google Analytics
* Producing technical copy, such as web copy, product guides or training materials
* A natural affinity to writing. Creating tailored copy for a range of audiences that is both functional and compelling
* Impeccable attention to detail. Able to convey complex technical information in a simple, effective and engaging way, whilst remaining true to the brand tone of voice.
* Not just an interest but an appreciation for Social Media involvement across a number of platforms
* Demonstrates emotional intelligence and empathy towards colleagues and customers alike

You will have the following qualifications:
* Degree Educated - preferably in Journalism or English.
* Interest in the latest technology and keeping up with changes in social media channels