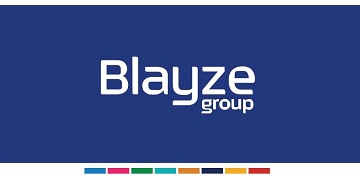 Job title: Technical Coordinator
Contract type: Permanent
Percentage: Full time
Salary: £40000.00 - £50000.00 per
Location: London
Closing date: Asap
Technical Coordinator - West London
Requirement for Technical Coordinator with previous deveveloper / Contractor experience

An excellent opportunity to join a leading residential developer and gain client side construction experience as a Technical Coordinator. You will work to deliver a flagship scheme in West London and be responsible for the coordination of all technical information on projects from inception to completion.

The project is a large, mixed-use RC Frame scheme which will provide up to 4000 residential units, including a mixture of privately owned and social housing. This is one of a number of exciting projects currently in the developer's pipeline.

The candidate will have previous experience in a Technical/Design Coordinator role with a developer or main contractor. Additionally, RC Frame experience is preferable, though not essential.
The primary responsibilities for the Technical Coordinator are to:
To liaise with and advise other departments on technical and interface matters and to provide back-up and information flow.
Co-ordinate all technical information on projects from inception to completion.
Manage and drive the external consultants in the preparation and issue of production information to an agreed programme.
Prepare Technical Specifications in line with requirements determined by the Land Acquisition Budget and Technical/Sales Meetings.
Ensure all statutory enquiries, crossovers, sewer connections are submitted and pursued for their timely return.
Oversee the NHBC (or other Warranty Provider)/Building Regulations applications to approval.
Ensuring current drawings are filed in order.

Preferred experience:
Good technical knowledge of both residential and commercial construction together with a degree of flair for design.
Previous experience within the design / technical department of a residential developer or main contractor.
A working knowledge of the Building Regulations, NHBC (or other Warranty Provider) and associated legislation connected to the construction industry.
The ability to recognize problems and deal with the, in a timely and effective manner.
Previous experience working on large-scale RC Frame projects

Salary package:
£40k-50k
Bonus
Car Allowance
Health Care
Pension
For more information:
Contact person:
Tim, phone: +44 07533326320