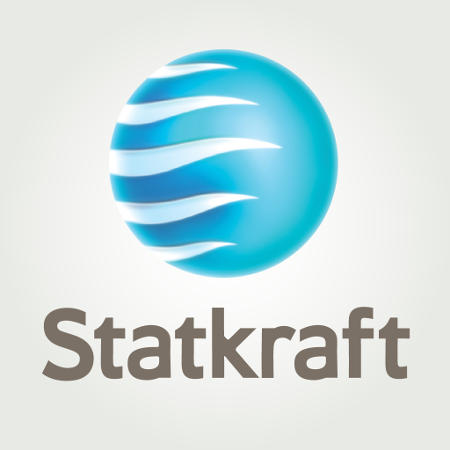 Job title: Business Controller
Contract type: Permanent
Percentage: 100%
Location: Oslo
Employer: Statkraft Group
Closing date: 16-11-2016
Experienced Business Controller
Business Area Power Generation (P) is responsible for operation and maintenance (O&M) of all of Statkraft's power plants throughout the world.

The P Finance Department is responsible for financial reporting, accounting and tax for the segment European Flexible Generation (gross revenues 13.5 BNOK, total assets 55 BNOK), performance management of the business area Power Generation (costs 2 BNOK), investment process, project portfolio and asset strategies in P. The Controlling department within Finance is responsible for the financial segment reporting and for the governance and development of the performance management process in P.

We are now looking for an experienced business controller to further develop the performance management process and cost model for Statkraft's largest business area. The position reports to the VP Performance Management and Controlling.
Your role:
Drive performance through business controlling, analysis and benchmarks of our activities supporting line management in building a performance culture
Provide clear decision support documentation and analysis for management
Perform profitability analysis and further develop and implement the cost model for the O&M activities
Prepare plans, forecasts and trend analyses based on underlying activities and value drivers
Actively participate in improving processes and systems across geographies
Contribute to successful implementation and follow-up of the ongoing group-wide Performance Improvement Program (PIP) and thereby supporting P in achieving its targets
Cooperation within P Finance and across regional, group and other business area finance functions

Your profile:
Proven track record in developing and driving the performance management process
High working capacity with ability to ensure deliveries according to high quality standard and tight deadlines
Excellent cooperation and communication skills with the ability to build relations across the organization
Strong analytical skills, self-driven and structured with results and continuous improvement focus
Advanced user of reporting systems and analysis tools e.g. SAP, SAP BW, Cognos, Excel
Strong command of English - written and spoken - and fluency in a Scandinavian language preferred
Relevant university or master's degree in finance, accounting or similar
Significant relevant experience, preferably from an energy producing or industrial company

Statkraft offers:
Professional and personal development in an exciting company
A positive working environment characterized by expertise, responsibility and innovation
A diverse workplace with regard to gender, age and cultural background
Competitive terms of employment and excellent benefit schemes
For more information:
Contact person:
Catherine Myren, email:
Click here
Statkraft
is a leading company in hydropower internationally and Europe's largest generator of renewable energy. The Group produces hydropower, wind power, gas power and district heating and is a global player in energy market operations. Statkraft has 3700 employees in more than 20 countries.