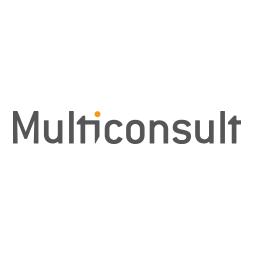 Job title: Sivilingeniør
Contract type: Fast stilling
Percentage: 100%
Location: Trondheim kommune
Employer: Multiconsult AS
Closing date: 25-01-2016
Sivilingeniør/ingeniør innen VA-teknikk - Trondheim
Seksjon VA-teknikk består i dag av 13 positive, engasjerte og kompetente medarbeidere som sammen utgjør et positivt og sammensveiset arbeids- og fagmiljø. Vi jobber tett med fagseksjonene Samferdsel og Arealplan og landskap.

Vi ønsker å øke vår kompetanse og kapasitet, og søker derfor etter nye medarbeidere, både erfarne og nyutdannede.

Som rådgiver hos oss har du store muligheter til å påvirke din egen arbeidshverdag. Du vil få direkte kontakt med oppdragsgivere som i hovedsak er kommuner, private aktører, bane-/vegmyndigheter, og fjernvarmeselsskaper.

Dine arbeidsoppgaver vil kunne spenne fra planlegging/prosjektering til oppdragsledelse i et prosjekt avhengig av erfaring, interesse og plannivå. Vi forventer at du er villig til å stå på, liker å jobbe i tverrfaglige team, tar ansvar og liker å jobbe med kunder i en utfordrende og spennende hverdag.
Kvalifikasjoner:
Relevant utdanning fra høyskole/universitet
Kreativ og faglig engasjert
Selvstendig og initiativrik
Resultat- og løsningsorientert
Må trives med tekniske utfordringer
Ansvarsbevisst og fokusert på gode leveranser
Gode kommunikasjons- og samarbeidsegenskaper
Kan bidra med ansvar, engasjement og lagspill i tråd med Multiconsults kjerneverdier

Multiconsult tilbyr:
Et meget godt arbeidsmiljø preget av kompetente og engasjerte medarbeidere
En spennende stilling med varierte arbeidsoppgaver og gode utviklingsmuligheter
Konkurransedyktige betingelser
Gode pensjons- og forsikringsordninger
Moderne lokaler på Sluppen
Fem ukers ferie samt fri mellom jul og nyttår samt i påsken
Firmahytter
En ekspansiv bedrift kjennetegnet av et sterkt merkenavn og et multifaglig miljø
For nærmere opplysninger om stillingen:
Contact person:
Seksjonsleder VA-teknikk Lars Petter Risholt, phone: +47 73 10 62 74
Multiconsult
is one of the leading firms of consulting engineers and designers with almost 1600 employees. The company provides state of the art technology and first class engineering services to its clients. For more than 40 years Multiconsult has provided expertise to the Norwegian and international Oil & Gas industry, Aquaculture and Fish Farm industry and other coastal industrial developments.

Multiconsult has during several years developed a leading competence for cold climate and arctic technology. In late 2013 Multiconsult completed a comprehensive and detailed strategy which provides clear goals and ambitions to further develop our leading position as a significant and attractive international player towards the development the industry is faced with in the High North.

The candidates we are hiring will be active in further development of a recognized technology and competence. We are working with objects onshore, near shore and offshore covering from fixed and floating structures in marine environment, jetties, harbors, brake waters, complex fishing farms and floating bridges.