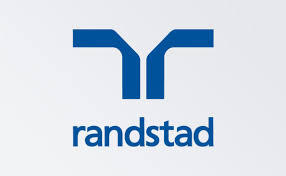 Job title: Order Coordinator
Contract type: Tillsvidare
Percentage: 100%
Location: Göteborg
Employer: Volvo Car Group
Closing date: 22-11-2015
Order Coordinator
At Supplier Quality & Logistics, you are part of a global supply and production team that makes sure that the cars we build meet the highest expectations from our customers. In close collaboration with people inside and outside the company, we drive and lead the supply chain – from the supplier to the customer – in a lean way. If you want to reach your personal goals together with other people, Supplier Quality and Logistics is the place for you to prosper.
Industrial Planning Management (IPM):
has the global lead for the areas of responsibility in the Product Creation process and the Order to Delivery process. This, in order to support the decided deliverables of Master Plan Schedule (MPS) and according to the yearly business plan of Volvo Car Group (VCG) and Purchasing & Manufacturing (P&M). The group Order Management is globally responsible to fulfil the Volvo Car Group Production Order book of customer orders for VCG plants, according to the decided MPS and single contact for all markets for the production orders. We are also responsible for securing the opening of the order book in new car projects.

As an Order Coordinator you will identify and conduct actions to fill up the VCG production order book as well as monitor order intake and capacities in ordering system ARO. In the ordering process you will be working closely both with the plants and with the markets. You will also drive initiatives within component area with objective to increase knowledge and control of order situation.

Main responsibilities:
Process national sales companies' order book requests for concerned market(s)/region(s).
Enabling internal customer to make the fixed plan day after last day of order change
Drive order scheduling activities in the monthly Program process
Propose and initiate improvements to processes and methods within Order schedulingmanagement
Analyse production order book situation and create input to weekly management report
Identify and drive system requirements, change requests and defects and support system testing
Identify Order scheduling related requirements in surrounding systems

Required qualifications:
University degree or equivalent experience
Experience in Excel
Strong knowledge in Order management.
Understanding of the Value chain process, from supply to distribution.
Good Business acumen and holistic view
Administrative skills
Service minded and communicates clearly and concisely
Other languages is meritorious

Personal qualities:
Group oriented team player
Ability to take own initiatives in order to identify and solve issues, thinks through and recommends solutions when raising an issue
Analytical with the ability to summarize large amounts of information
Customer focus

About Volvo Car Group:
The future belongs to those who are empowered by a great idea and have the ability to carry it out. At Volvo Car Group, our vision is clear: "To be the world's most progressive and desired luxury car brand" by simplifying people's lives. We have bold targets when it comes to innovation, sales and customer satisfaction and to make this happen, we need talented people onboard. People with passion, energy, business sense and the drive to innovate. People that want to create the next generation Volvo cars in a global, dynamic and respectful environment. We will support you to reach your full potential. Join us on this exciting journey into the future.

Contact:
In this recruitment process we are collaborating with Randstad Professionals. If you have any questions regarding the position you are welcome to contact the responsible recruitment consultant Madeleine Hederstierna at +46 729889828 or by e-mail nadja.bergman@randstad.se.

Note that applications by e-mail will not be accepted.

Interviews will be held continuously. To apply, please register your profile and attach your application documents via the link below as soon as possible but no later than November 22nd, 2015.
Randstad
är världens näst största HR-service företag och arbetar med bemanning och rekrytering. Vi är nu representerade i över 40 länder, med över en halv miljon medarbetare på uppdrag hos våra kunder varje dag.

På Randstad i Sverige har vi specialiserat oss på att hjälpa företag att rekrytera och hyra in kompetent personal inom Administration, Kontor, Ekonomi, IT, Callcenter, Sälj och Marknad samt Produktion och Lager.

Med medarbetare i Stockholm, Göteborg, Södertälje, Västerås, Uppsala, och Malmö är vi i dag ett av Sveriges ledande bemannings- och rekryteringsföretag, samtidigt som vi har det lilla företagets sätt att arbeta där en nära och personlig relation till dig som kund är viktig för oss.