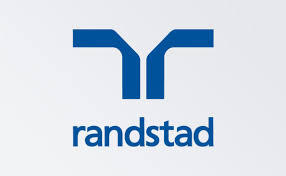 Job title: Logistics Engineer
Contract type: Tillsvidare
Percentage: 100%
Location: Göteborg
Employer: Volvo Car Group
Closing date: Snarast
Logistics Engineer
At Supplier Quality and Logistics you are part of our global team that ensures an optimized value-chain – from the supplier to the delivery of finished cars for Volvo Car Group. By providing an order-to-delivery process that meets our customers' demands, we at SQ&L develop and assure the quality of our value-chain. If you want to fulfil your goals together with us and contribute in our value-chain transformation process, Supplier Quality and Logistics is the place for you to prosper.
The department Global Logistics Network Design:
is responsible to design cost-, service-, lead time efficient and reliable transportation logistics networks for Inbound and Outbound logistics within Volvo Car Group. The department is involved in strategic development in major logistics projects related to new car programs and efficiencies in running programs. The department consists of two major functions – Global Logistics Network Design and Business Applications. We are now looking to strengthen our team with a Logistics Engineer – Global Logistics Network Design with a global focus who will work in close cooperation with all regions (APAC, EMEA and Americas). The majority of projects are related to EMEA region. Today the team consists of five employees.

As a Logistics Engineer – Global Logistics Network Design you will work with Project Management, Landed costs calculations and Logistical analysis with a strategic outlook of 2-5 years. The majority of your projects will be handed over for implementation to the Operational functions within Inbound and Outbound logistics. You will be working with many different functions within Volvo Car Group to lead change and make decisions or prepare recommendations for improvement and changes of the global logistics network. As Logistics Engineer you will report directly to the Director of Global Logistics Network Design. This is a challenging senior role in which you will get responsibility to lead important projects with a big impact for future logistics set up and costs at Volvo Car Group.

Main responsibilities:

Continuously assess the effectiveness of the existing global logistics network through qualitative and quantitative analysis
Gather information regarding inefficiencies and wanted improvements of the network both from within the logistics organisation and directly from other internal stakeholders, logistics service providers and other parties
Identify and analyse improvement suggestions for optimising the network (new routes, alternative transport concepts or modes, adjusted frequency with a strategic outlook)
Prepare and present clear recommendations on logistical and network changes that are supported by thorough quantitative and qualitative analysis and simulations/optimisations
Proactively assess and communicate impact from major changes to the network (volumes, new suppliers, new providers) to relevant stakeholders
Apply simulation modelling to support sophisticated evaluation of network design and to be used in preparation of supplier negotiation
Work closely with Logistics procurement to support with data on relevant routes, volumes, wanted changes in network and tender specifications for the RFQ process
Evaluate RFQs together with Logistics procurement using leading methodologies and tools

Required qualifications:

MSc, BSc within Mechanical Engineering, Logistics, Supply Chain or similar education
Minimum 3-4 years of work experience within logistics or purchasing area
Broad knowledge and understanding of logistics- and planning processes
Project management experience, preferably from cross functional and international projects
You have documented experience from assignment leadership in the logistics industry
Logistics Network Design experience is highly meritorious
Fluent in English (spoken and written)
Drivers license (B)

Personal qualities:

Ability to establish trust and to build strong relationships with internal stakeholders
Ability and willingness to travel abroad is preferred
Excellent communication skills in writing and presenting
Investigative nature
Strong analytic and quantitative skills
Customer focused
Relations oriented

About Volvo Car Group:

The future belongs to those who are empowered by a great idea and have the ability to carry it out. At Volvo Car Group, our vision is clear: "To be the world's most progressive and desired luxury car brand" by simplifying people's lives. We have bold targets when it comes to innovation, sales and customer satisfaction and to make this happen, we need talented people onboard. People with passion, energy, business sense and the drive to innovate. People that want to create the next generation Volvo cars in a global, dynamic and respectful environment. We will support you to reach your full potential. Join us on this exciting journey into the future.

Contact:
In this recruitment process we are collaborating with Randstad Professionals. If you have any questions regarding the position you are welcome to contact the responsible recruitment consultant Linda Anstrin at +46 729 889434 or by e-mail linda.anstrin@randstad.se. Note that applications by e-mail will not be accepted.

Interviews will be held continuously. To apply, please register your profile and attach your application documents via the link below as soon as possible but no later than November 19th, 2015.
Randstad
är världens näst största HR-service företag och arbetar med bemanning och rekrytering. Vi är nu representerade i över 40 länder, med över en halv miljon medarbetare på uppdrag hos våra kunder varje dag.

På Randstad i Sverige har vi specialiserat oss på att hjälpa företag att rekrytera och hyra in kompetent personal inom Administration, Kontor, Ekonomi, IT, Callcenter, Sälj och Marknad samt Produktion och Lager.

Med medarbetare i Stockholm, Göteborg, Södertälje, Västerås, Uppsala, och Malmö är vi i dag ett av Sveriges ledande bemannings- och rekryteringsföretag, samtidigt som vi har det lilla företagets sätt att arbeta där en nära och personlig relation till dig som kund är viktig för oss.